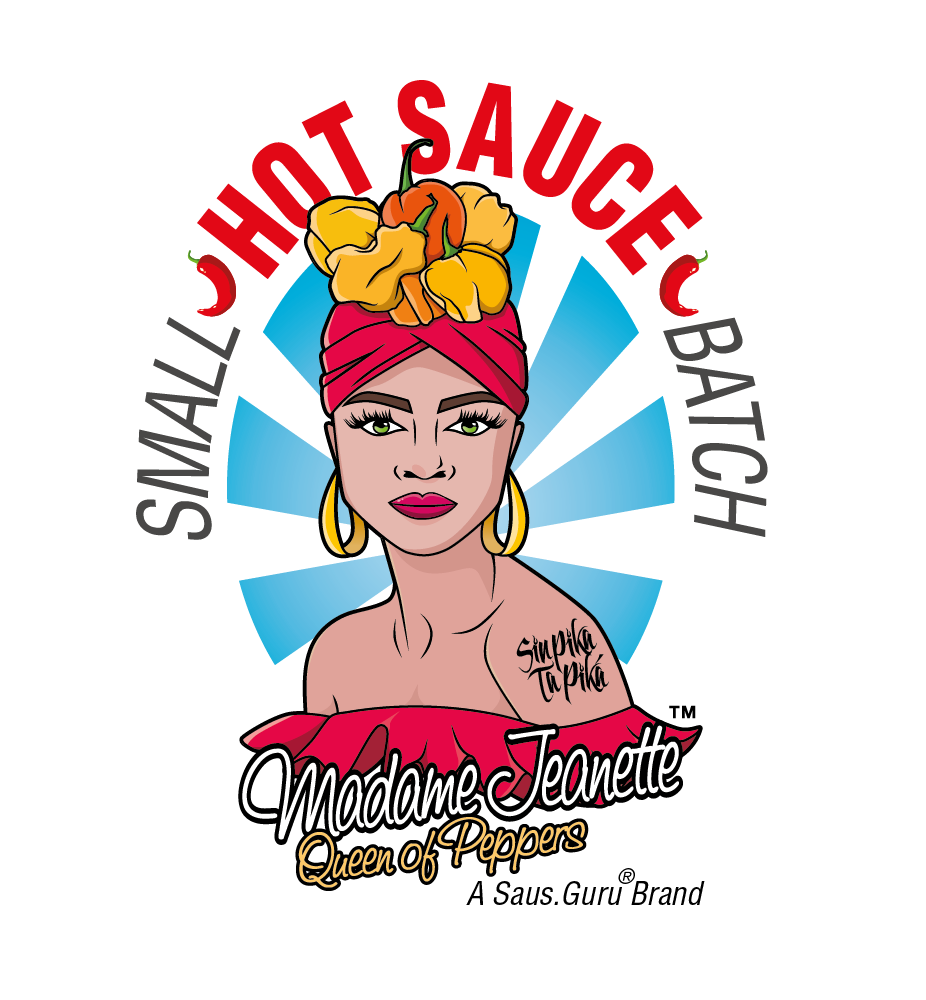 Saus.Guru: "Our roots trace back to Suriname and the Caribbean, where cooking with a fruity chili pepper called Madame Jeanette is fundamental for the authentic flavors of pretty much any kind of dish or snack. It is therefore that we took on a partnership with small batch hot sauce brand Madame Jeanette, using this pepper as it's characteristic fundament."
"Sin Pika Ta Pika", as Madame's tattoo reads, symbolizes the profound love for spicy foods in the Caribbean culture. It's Papiamento and it translates to "Life without HEAT is a SIN".
But it is not just the heat that's so dearly loved. It's the distinctive aroma of the Madame Jeanette pepper that really elevates your food and warps you straight into the Caribbean vibe of deep blue seas, white beaches and sunny skies.
More info will soon follow. Keep an eye out and follow Mme. J on Instagram.